What matters to you matters to me.
2020/21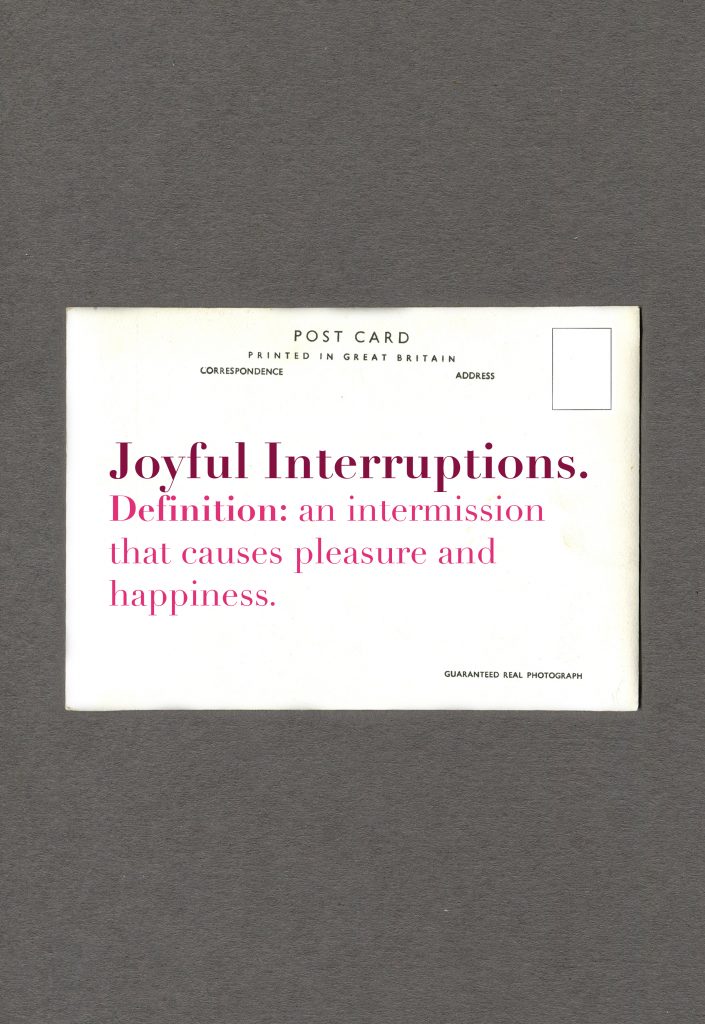 What matters to you matters to me is a commission for Arts Derbyshire's Cultural Prescription program, thats brought about partnerships between the culture, health and wellbeing sectors and the social prescribing agenda. The commissions main objective is to support Derbyshire's Link Workers in their work with vulnerable members of society.
I used Still Life painting and their focus on the transient and the Social Prescribing strap line – what matters to you, as starting points. To date I've created editioned artworks for use in Zoom sessions and further mail art provocations. These have led to the co-designing of work which is enabling Link Workers and more recently their clients space to create and make informed choices. Choices that perhaps couldn't have been imagined before.
We are currently developing a publication that will shared nationally under the title Joyful Interruptions. Our aim is to create resources and methodologies that inform both Art Derbyshire's strategic ambitions and impact the delivery of Social Prescribing regionally and nationally.
The commission was designed for delivery in a Covid-19 context.
Funded by Derbyshire County Council
Participants:
Pete Bird
Jess Solly
Naomi Martin
Debbie Rushworth
Neda Yavari
Laura Cowley
Becky Edwards
Tracey Croasdale
Harriet Brown
Project lead:
Deborah Munt